About Kennel LABRAMARINE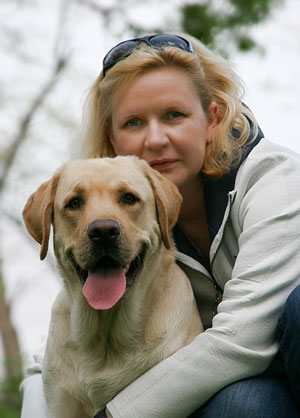 The story of the appearance of my kennel is not quite common. As a rule, people who have completely devoted themselves to "dog life" have had dogs in their home since childhood, very often this hobby came from parents or friends, but everything was wrong with me. At the end of 2006, for some strange reason, I was "covered" with the desire to have a dog, and after a brief selection of pictures and information on the Internet, we chose the Labrador breed.
I did not have any friends or acquaintances in cynology, everything was done by typing and playing the lottery. Fortunately, I was lucky and I "came across" a real Labrador with a good pedigree. So in May 2007, Taddy, Tadeush Dream Appearance came to us as a handsome and very temperamental guy with a good pedigree. With him, we went to the dog shows, he won a lot, became an International Champion, he also showed excellent working qualities, he won competitions in the Labrador specialty - searching and filing a bat bird.
And I, of course, wanted to go further, because I could not imagine my further life without Labradors, exhibitions, travels. I read a lot about Labradors and my heart sank when I saw photos or videos of black Americans, and Labradors of the Hyspire kennel were especially impressive.
continue »
Contact Us